HOT NEWS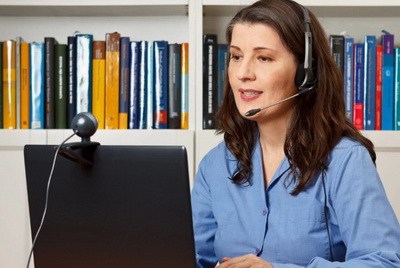 Additional batch of laptops and smartphones donated within "Laptops for Ukraine" initiative to be shipped to Ukraine
March 13, 2023.
13,000 additional laptops, smartphones and tablets have been gathered and will be delivered to Ukraine through the Commission-supported initiative "Laptops for Ukraine". It has been launched in December 2022 as a response to one of the most pressing needs for Ukrainian schools, hospitals and municipalities. For example, about 70,000 Ukrainian teachers are in need of laptops to continue teaching, and 5,000 schools in the war-hit regions require digital devices to ensure that 200,000 schoolchildren can continue learning. Many more devices are needed in other sectors and, in particular, for nurses, doctors and public administration. That is, digital devices can help maintain basic service ...
(read more)
---
CIVIL SOCIETY NEWS IN UKRAINE
(March 8, 2023). 10 million light bulbs were exchanged by Ukrainians across the country under the EU & Government Programme Since the programme started on 30 January 2023, more than 2 million Ukrainians have benefitted from the opportunity to replace outdated incandescent light bulbs w ...
(read more)
---
(March 5, 2023). EU enhances border control capacities of the State Border Guard Service of Ukraine On 22 February 2023, the EU Support to Strengthening IBM in Ukraine (EU4IBM) project trained State Border Guard Service of Ukraine (SBGS) officers on the use of mobile mini-scanners for ...
(read more)
---
(March 5, 2023). Statement by President von der Leyen on the establishment of the International Centre for the Prosecution of Crimes of Aggression against Ukraine "Russia's invasion has brought unspeakable suffering to Ukraine. Almost one year ago the world discovered the horrors of ...
(read more)
---
(February 20, 2023). Welcome to Kyiv, Mr. President US President Joseph Biden is on an official visit to Kyiv on 20 February. Details: Biden was noticed near St Michael's Golden-Domed Monastery in Kyiv. During the air-raid siren sounding, the US President paid tribute to the fallen ...
(read more)
---
(February 16, 2023). Statement by President von der Leyen on the 10th package of sanctions against Russia For almost one year now, Russia's war of aggression has been sowing death and destruction. Putin is not only waging a brutal war on the battlefield but he is also viciously targeti ...
(read more)
---
(February 11, 2023). Call for applications for FAO-EU grant support programme launched through State Agrarian Registry: invitation to introductory seminar introductory webinar with step-by-step instructions to be held on 10 February 2023 The Food and Agriculture Organization of the ...
(read more)
---

FOUNDATION NEWS
(February 26, 2023). Last week, the Volunteer Center of the Rule of law Foundation transferred equipment for heating and ammunition. Together with the "Integro" Charitable Foundation (Ivano-Frankivsk), the volunteer center of the Rule of law Foundation transferred mobile heating equipm ...
(read more)
(August 10, 2022). B2B Trade Mission to Europe You are invited to participate in the B2B Trade Mission to Europe, held in the digital capital of the world - Estonia! THIS IS A FREE TRADE MISSION - Participants do not pay to attend, although you will need to organize your own travel ...
(read more)
(June 16, 2022). The Volunteer Headquarters of the Rule of Law Foundation invites you to join the efforts to help the Ukrainian Army and temporarily displaced Ukrainians with resources needed. Dear supporters in Europe and around the Globe, the strength and spirit of the Ukrainian peop ...
(read more)
(April 27, 2022). In the temporarily occupied territories of Zaporizhzhia region, rashists are looking for journalists to force them to cooperate, send threatening letters to the media and expose news sites to DDOS attacks. In Melitopol, Berdyansk, Energodar and Tokmak, the russian mil ...
(read more)
(April 27, 2022). Russia violates the rights of wounded Ukrainian military and civilians - Mariupol Field Hospital is on the verge of survival. Due to the long siege and constant shelling of russian aircraft and artillery, it is impossible to replenish stocks of drugs - painkillers, an ...
(read more)
---
ABOUT SIVIL SOCIETY IN UKRAINE
Civil society
World Vyshyvanka Day is an international holiday dedicated to preserving the iconic Ukrainian embroidered shirt (known as "vyshyvanka") as a symbol of the material and spiritual heritage of the Ukrainian people.
Interesting about Ukraine
Romeo and Juliet in Zhytomyr words
Truth about human rights
Situation in the Autonomous Republic of Crimea and the city of Sevastopol (Ukraine)
Foreign press about Ukraine
Mar-a-Lago, Donald Trump's palace, is impressive by the standards of Palm Beach—less so when judged against the abodes of the world's autocrats.
Civil society
Remarks by Ambassador Pyatt at the "Countering Information War in Ukraine" Conference