Photo fact
May 2, 2022.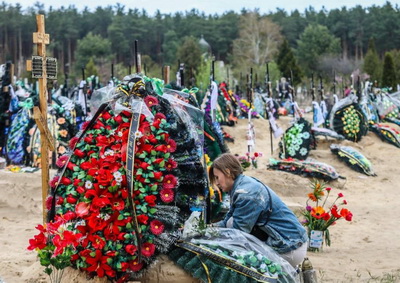 On this week in almost all cities of Ukraine memorial services and memorable actions are carried out. War... People are setting up memorial services for her too. One of the cemeteries in which the investigation russian crimes concentrated was in the town of Irpen.
That must be the tomb where is buried, women and children from Irpin and Bucha.
Millions of people have been killed or displaced, and the occupiers, with no sense of shame, are still seeking to solidify their position in Ukraine.