EU provides over EUR 12 million in budget support to strengthen resilience of Ukrainian public administration
May 16, 2022.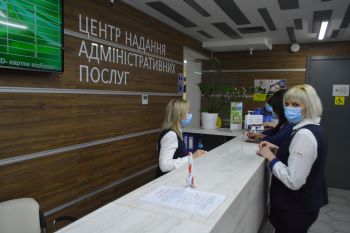 Recently, the EU made a direct payment of over EUR 12 million to the state budget of Ukraine. The funds are aimed to support the resilience of the public administration while Ukraine is fighting a full-scale Russian invasion.

"Today, Ukrainian authorities are functioning well, despite Russia's incessant shelling and the millions of civilians displaced. Going forward, its resilient and capable state institutions and civil service will help Ukraine win the war and rebuild the country. The EU continues to support public administration in these challenging times by contributing directly into the Ukrainian state budget. EU stands with the resilient Ukraine and its people," said Ambassador Matti Maasikas, Head of the EU Delegation to Ukraine.

These grant funds are part of the EU's sector budget support programme "Support to Comprehensive Reform of Public Administration in Ukraine" and will help to strengthen resilience of Ukraine and its institutions in the current circumstances.

"For more than two months now, Ukraine has been resisting the military aggression of the Russian Federation and will continue to fight until the last occupier leaves Ukrainian land. However, this does not stop public administration reform. We are already working on our future – rebuilding the country after the war, restarting the economy and the civil service. Ukraine has already shown the world an example of resilience and bravery. We believe in our victory and a bright future for our state", said Oleh Nemchinov, Minister of the Cabinet of Ministers of Ukraine.

The EU has made available EUR 90 million for the 2016-2022 budget support programme for public administration reform. During the period 2017-2022, a total of EUR 75.15 million has already been disbursed into the state budget of Ukraine, following the assessment of the achievement of mutually agreed conditions for disbursement.



Background information:

The European Union supports Ukraine in the face of the unprovoked and unjustified full-scale Russian invasion. To date, EUR 1.5 billion has been allocated to support Ukraine's defence through the European Peace Facility. Support is available through repurposing of ongoing projects worth a total of about EUR 140 million. Over EUR 130 million has recently been disbursed as budget support. This immediate response will be continued through the mobilisation of an additional EUR 330 million.

Over 30 000 tonnes of in-kind assistance has been provided by all EU Member States and other partners through the Union Civil Protection Mechanism. EUR 9.1 billion was raised at the 'Stand Up for Ukraine' global pledging event for humanitarian aid, support to refugees, internally displaced persons and recovery. Another EUR 6.1 billion was raised at the International Donor Conference on 5 May in Warsaw.

The EU also supports Ukraine with emergency Macrofinancial Assistance, amounting to EUR 1.2 billion.