Dear Student,
May 10, 2006.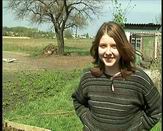 This is an message to inform you that the registration for theInternational Summer University Macedonia 2006 (ISUM), the Pristina SummerUniversity 2006 (PSU) and the Mitrovica Summer Courses 2006 (MSC) areopen! You can apply on-line now at www.academictraining.org . If you are astudent in Macedonia, you can also choose to fill in an application format the student union office at your university. The same counts forstudents in Pristina, who can find a PSU-helpdesk at the Law faculty ofthe University of Pristina.
The application for ISUM and MSC closes on 27 April. The registration forPSU closes at 5 May. You can choose one of many courses in the fields suchas Law, Economics, Business Administration, Public Administration,Education Science and Teacher Training.
For students from the South Eastern European region there are hundreds ofFULL SCHOLARSHIPS available!!!
Currently, ATA-staff is traveling through Bosnia & Herzegovina, Croatia,Slovenia, Serbia and Montenegro. If you want someone to come to your cityto inform you and your friends about the Summer Events, please send ane-mail to ata@academictraining.org
What can you expect?
For three weeks (ISUM and PSU) or two weeks (MSC) you will have classes inthe morning taught by local and international professors. Participants whofinish their course successfully receive an official certificate and ECTScredits. Besides the lectures, there will be other activities such aspublic debates, weekend excursions, course dinners, study-area excursions,sport events and parties.
So do not hesitate and apply now. And of course you can forward thismessage to any of your friends who might be interested!
See you this Summer,
The ATA-staff
PS: If you receive this e-mail 2 times, this means you are registered morethan one time with ATA, for which we apologize.
From: sergiu gruita <sergiugruita@yahoo.com> To: eurostudyabroad@yahoogroups.com Date: Wed, 12 Apr 2006 02:39:34 -0700 (PDT) Subject: [eurostudyabroad] EastChance.com Newsletter!