DEAR RESIDENTS OF KYIV!
May 24, 2023.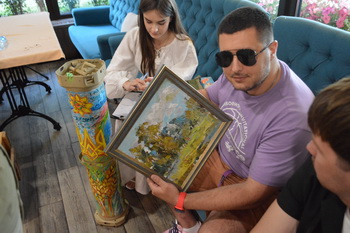 The Ukrainian army is engaged in a difficult struggle against Russian aggressors!
Every Ukrainian must help our Warriors!
Therefore, we invite you to join our charitable auction, where you will have the opportunity to purchase exclusive products from masters of folk art and Army trophies. Guests of the event will be treated to delicacies, master classes, and entertainment programs.
All funds raised will go towards the purchase of necessary equipment and ammunition for our Military. Goal: 300,000 hryvnias.
BANK CARD NUMBER OF MONOBANK:
5375 4112 0593 0287
or support us with this QR code.