Let's Save Every Warrior!
August 3, 2023.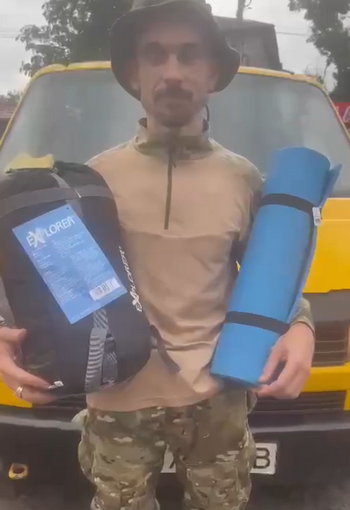 Throughout the epochs of our history, the Ukrainian nation has always proven its strength, resilience, and societal unity, standing shoulder to shoulder in the fight for independence and sovereignty. Today, our country faces trials and threats from Russian aggressors, and it is our duty to do everything possible to support and aid our Armed Forces in this crucial battle.

The Ukrainian army is distinguished by its high professionalism, military discipline, and patriotism. It has become the stronghold of defense for our borders and an undeniable symbol of bravery and dignity for our people. It is essential to understand that this struggle goes beyond just defending our land; it determines the future of every Ukrainian and the generations to come.

Now more than ever, we need to unite our efforts and support our Armed Forces. The Volunteer Department of the Rule of Law Foundation will always be at the forefront of supporting our army. We aim to engage as many volunteers as possible to raise funds and gather ammunition for acquiring necessary military equipment, medical supplies, and ensuring comfortable conditions for our soldiers. We have been doing this since 2014!

Assisting our Armed Forces is not just an obligation that extends beyond politics or economic interests. It is a matter of patriotism and the ability to defend our country, its values, and its future. The defense of Ukraine is the responsibility of each and every one of us, and we must demonstrate our commitment and support to our army.

Together, under the banner of our heraldic hero, let's preserve our nation. Let every Ukrainian strive to aid our Armed Forces, and let us take pride in our brave soldiers who stand courageously to defend our Motherland.

We express our gratitude to Mrs. Natalia Chaplynska from the "Integro" Foundation (Ivano-Frankivsk), a volunteer and patriot, as well as to Ms. Olena Bilyavska, the head of the Volunteer Department of the Institute for the Study of Rule of Law Problems, for their assistance in providing ammunition to our soldiers! (You can watch the video here: [insert link])

Forward, together we can achieve victory! Let us support our army, which protects our future and freedom!