LOCAL ECONOMIC DEVELOPMENT (job)
February 24, 2005.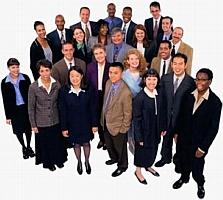 ***
Chemonics International, through the USAID-funded Local Economic Development project, seeks highly qualified candidates for the position of Local Economic Development Advisor to help lead strategic planning teams in select Ukrainian cities.

Key Qualifications:

· Experience working with local government officials and the business community
· Knowledge of municipal management practices, local government and business community relations, and business development best practices
· Experience in one or more of the following areas: business planning, marketing, and investment attraction.
· Minimum 3 years related professional experience, university degree, and ability to travel up to 2 weeks/month
· Fluent Ukrainian, Russian, and English
· Strong communication and inter-personal skills

Qualified candidates should submit resume, cover letter, and salary history to uled@uled.com.ua by March 10, 2005.

Please no telephone inquiries. Only strongest candidates will be contacted.